Play Store, also known as Google Play, is one of the best resources for finding all sorts of applications for your computer and Android mobile devices. With millions of apps available to download, some free and some for a small fee, as well as music, games, movies, books and more, having access to the Google Play Store can really enhance your life. To make sure you can take advantage of all the awesome content in the Play Store, this tutorial will help you determine whether your device can support a Play Store download, and show you how to do it, for free.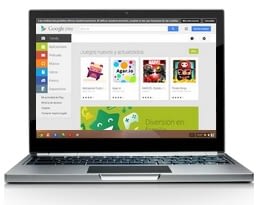 There are a few types of devices that might not come with Play Store installed but are capable of running it. These include: Microsoft Windows PCs (desktop and laptop), Mac OS X computers, and Android OS smartphones and tablets that have been rooted or are clone devices and don't have a Google certificate. We'll go step by step for each of these devices to show you how to download Play Store for free.
Microsoft Windows PC & Mac OS X Computers                
Computers run on their own operating systems and usually aren't able to run Android apps, including Play Store. So in order to download Play Store for free to a computer, we need to install a small program that will make the computer believe it is running the Android operating system that Play Store usually works with. These programs are called "Android emulators", and a very popular one that is supported on Windows and Mac OS X is called Blue Stacks. You can go to their website at www.bluestacks.com and download Blue Stacks for free (check their system requirements on the website before downloading). When it's been downloaded and installed according to the instructions provided, you will be able to run all of your Android apps on your computer, even in full screen mode if you want, and you will be able to download apps just like you would be able to through Play Store.
Android OS Devices without Play Store Installed
If you have purchased a cheap Android device from China, or maybe a secondhand device that was rooted by the previous owner, it's possible that the device is missing the official Google certificate that allows it to come preinstalled with Google apps, including Play Store. Fortunately, there is a way to get around this and download Play Store free to your Android device. What you need to do is 1) confirm that your Android operating system is new enough to run Play Store, 2) adjust your device's security settings, 3) find the Play Store APK file online, 4) download and install the Play Store APK file.
1) Android Operating Systems Compatible with Play Store Free Download
You can check which version of Android OS your device is using by going to "Settings" > "About phone/device". For the Play Store free download to work, you need Android OS v2.3 or higher.
2) Adjust Security Settings for Free Play Store Download
Since you will be downloading the Play Store app from an external source that Google doesn't recognize, you need to change your security settings to allow the installation of the application. Go to "Settings" > "Security" and check the box that says "Unknown Sources". This will allow your device to install the Play Store file that we find in the next step.
3) Find Play Store APK for Free Online
There are many web pages that have a free download for the Play Store APK file (APK is the file type that the Android operating system on your device will read and exectute). Simply use the internet browser on your device to search for one and download it directly to your device.
4) Download and Install Play Store APK File for Free
Lastly, when the Play Store APK download is complete, find the download in your device's notifications bar and tap to open the file. Follow the instructions provided to install the Play Store application, and then you're all set. All you have to do now is set up your Google account with your new Play Store app, and start downloading apps, games, movies, etc. and enjoying the essentially infinite entertainment possibilities that come with Play Store.