Well, in some of our last articles, we have been talking about different aspects of the Google Play Store. We have mentioned how to download a Google Play Store APK for those ones who do not have a built-in Google Play Store on their own Smartphones. So far so good, we have provided you with many tools to get by with the Google Play Store. However, for those who already have the Google Play Store, today we are going to give some tips on how to update this platform, in case you do not want to wait for the automatic update to take place.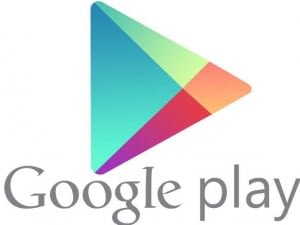 So first of all, let me tell you that you have two potential options to solve this dilemma: on the one hand you could look for the latest Google Play Store APK package somewhere on the internet and then you just simply install on your Smartphone over the current Google Play Store version that you have, and that is it. However, some would say that constantly looking for the last version of the right APK file on the net could be a waste of time, as well as a bit dangerous, as you could be downloading some hazardous malware that would compromise your Computer´s system. (This is, still, a matter of personal opinion)
On the other, there is one other option which, in my opinion, is safer, easier and, of course, costs no money whatsoever. What you can do is actually force an update from your own Google Play Store instead of waiting for the automatic update, so you know that the right update will be downloaded and it will come for sure from a safe source, so you can rest assured your phone will be just fine. The question comes now, "how do I force this update myself?" Well, do not worry, as we are here to walk you through.
First, you open the Google Play Store app and then you tap on the hamburger (three line) icon at the top left. Then a slide out menu will show up from where you need to select "Settings". One the Settings screen pops up, you will need to scroll down until you see "Build Version". All you need to do is give it a tap. If there is a new version available on the net, you will get a popup telling you that a new version is available. Just tap OK and then you will have the new version downloaded to you phone. It will only take a few minutes. If you go back to the settings section and check out the Build Version, you will see the new version number code.
All in all, we have shown you two different ways in which you can update your Google Play Store, and there might be conflicting opinion on which the best option is. However we showed you the option we considered most convenient this time.