As many of you may have noticed, Google has been slowly altering the functionality of most of its services and products in order to increase podcast accessibility. The goal is to substantially increase the number of people that listen to podcasts worldwide.
When you take into consideration the fact that most podcast listeners access podcasts from iPhones, you realize that Google is actually making a smart and highly practical move by tapping into the massive market of people that only use Android devices. Through Google's Podcast app, Android users will be able to access apps as seamlessly as iPhone users do through iOS.
While Google's production team admits to this being an ambitious albeit challenging goal, they're confident that this move will help create more opportunities for Podcast creators and will even draw a larger audience to Podcasts.
In fact, apart from just tweaking the functionality of their current products, Google's approach is aimed at completely transforming the way in which people find and interact with Podcasts. This long-term view will not only attract more Android users to the podcast scene but it has the potential to streamline the process further.
A Real Google Podcast App
Finally, the Google team has pulled up its sleeves and come up with a way to provide a standalone podcast app for Android users through the Google Play Store for PC. Sure, the current Google app does feature a separate podcast client, but that's just playing in the small leagues. The release of a standalone podcast application from Google will enable Android users to actually stream and download on-demand radio using their Android devices, in the same seamless manner that iPhone users do with the iOS Podcasts app.
Interestingly enough, the 8.7 version of the Google app features a piece of code whose function it was to prompt consumers to "Get the Google Podcasts app." This means that users will be able to obtain the app from the Google Play Store as soon as it becomes available.
Android customers can also use the Google Assistant and Chrome app to listen to podcasts, while a quick search for your favorite podcast will yield results of the most recent episodes.
Other options that you'll come across after doing a podcast search include a short summary on the podcasts' subject matter and content, as well as an option to subscribe and add it to your library. You might also find a donate button next to some podcasts as well as other features related to monetization.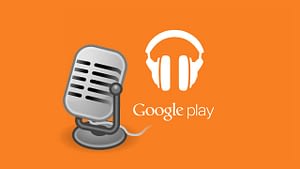 However, what really gives the Google podcast app an advantage over its competitors is its synchronization capability, which enables you to switch from one device to another so that when you get tired of listening to a podcast on your phone, you can simply continue listening on it on Google Home without having to start again.
While it's true that the Google Play Music store does come with podcast support, it is only recently that Google released a web-based app specifically for podcasts. This intuitive app allows users to find and listen to podcasts, and it even offers you podcast recommendations based on your activity.
It's important to add here that you won't find the podcast app listed in the Google Play Store, which means that you'll have to search for each individual podcast you want to add so that it can be added to your home screen as a shortcut. While the app's functionality has room for improvement, developers at Google promise a more streamlined functionality in the future, as it will be available via Play Store download for PC.
Podcasts Will Become 'First-Class Citizens'
Aside from improving podcast availability for Android users, Google also aims to elevate the visibility of podcasts on their Google Assistant and Google Search products. Essentially, podcasts will appear next to the text, image and video content of your search results, which means that podcasts will be integrated contextually into all Google search results.
For example, if you search on Google for information regarding "vegan athletes" then the results will most likely include The Rich Roll podcast. In order to achieve this, the Google podcast team will take metadata from existing podcasts in order to develop contextual links that will connect users who're searching for certain topics to the relevant podcasts.
While these changes might seem small and irrelevant to some, they have the potential to transform the way in which people listen to podcasts forever. The current model only gives you access to podcasts that you've subscribed to and doesn't necessarily expose you to new and similar podcasts that you might also be interested in. Thus, Google's model of integrating podcasts into their search results will make it easy for you to pick and choose episodes from different podcast creators, which will widen your access to knowledge as well.