As the official app marketplace for Android devices, Google Play Store is no doubt one of the most important applications you have. Not only can you download millions of apps from the Play Store, you can also find music, movies, TV shows and even e-books and e-magazines. Google Play is also the app that keeps all the other apps and games on your device updated if you have auto-updates enabled.
The latest update of Play Store has just been released by Google, bringing us to Google Play Store 6.5.08.D-all. Read on to learn more about this new version or download the Play Store 6.5.08.D-all APK file directly using the link included in this post. Before installing the file, make sure you have enabled "unknown sources" in your device's security settings; otherwise, your device won't allow the installation.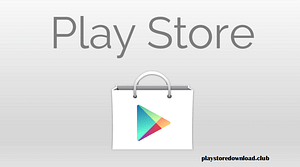 Changes to Google Play Store 6.5.08.D-all APK
Frankly, there isn't much to say about this particular Play Store update except that it runs somewhat faster and more smoothly than previous versions thanks to some bug fixes and other improvements. There are, however, two recent changes that I hadn't noticed until today that might be of interest to you:
First, all of the Google Play icons have been redesigned to mirror the parent logo of Google Play Store (I have these hidden in a "Google" folder on my phone so I don't really ever look at them – apparently they've been this way for about 1-2 weeks). They're slick and colorful and make the Google Play brand image more consistent, I guess.
Second, you know how the Play Store notifies you that an application has in-app purchase options underneath the "Install" button? Now, apps that display ads have a similar advisory in the same place (as far as I can tell it doesn't include games where the only ads you see are voluntary, i.e. to earn special things in the game). Not that there's much you can do about it if it's an app you really want, but at least you'll know ahead of time. Parents might find this especially useful.
Updates on Google Play Store Family Library
Regular readers are aware that we've been patiently waiting for the still technically rumored addition of a Family Library feature in the Google Play Store, as well as an option to send gifts and add NFC-enabled credit cards without entering the info manually. A combination of recent Play Store APK teardowns and extrapolation from recent changes to some branches of Google Play has given us a little more insight about how this shared Family Library will work.
Back in November, a teardown of the Play Store APK showed several strings of code related to the new Family feature (although no mention of an actual Family Library), such as "Create a family", "My family", "View family members", "Manage family members", etc. At the time, we had no idea what sorts of restrictions would be placed on family members and their accounts, but since the addition of a Family Plan option in Play Music, we have a better understanding of what this will entail.
If we can assume that the same or similar restrictions as those used in the Google Play Music Family Plan (which I think is reasonable), then we would expect the upcoming shared Family Library to be limited to 6 family members, 5 plus 1 family manager who is responsible for the payment method, adding/removing family members, managing restrictions, etc. Currently, family members have unrestricted access to the family payment method to buy music, as well as applications, movies, or any streaming/downloadable content from the Play Store. It looks like the only things the family payment method can't be used for is buying devices/hardware or adding to an individual's Google Play balance. An authorization requirement can be added to individual users for in-app purchases, however.
Even though the Family Plan is a great deal for families who love to stream music (up to 6 people can get unlimited, ad-free streaming music through Google Play Music or YouTube Red for just $15/month), any songs, movies, apps, etc. that are purchased on one account are only accessible by that account, which is why we've all been stamping our feet about the Family Library for so long. It's totally understandable that Mom might want to put the same movie on devices for Johnny and Jane, but right now she'd have to have both of their devices using a single Google account or pay for the movie twice. The shared Family Library would eliminate that dilemma.
The last piece of information to surface about the Play Store Family Library comes from another APK teardown, wherein we find that "simultaneous playback" will not be allowed. In other words, Johnny and Jane might both have access to that movie in their shared Family Library, but they can't watch it on two devices at the same time. This is most likely because of licensing restrictions put in place by content providers.