The Google Play Store has millions of apps. The apps are available for Android users and they are designed to accomplish a wide array of tasks. The reason why many people download apps from the Play Store is due to the assumption of safety. After all, you'd expect that Google with all the tech muscle would audit and assess every app before making it available to users.
But things don't always go as we want to believe. The Google Play Store for PC has many great and genuine apps, but there are a few others too that come loaded with malicious scripts or software. Google does its best to inspect the Play Store and ensure that such apps are removed.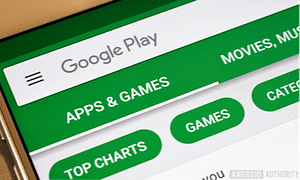 In 2017 though, the extent of how malicious apps were trying to make their way into the Play Store was laid bare for everyone to see. According to a new report, Google Safeguards that are designed to protect users from malicious apps on the Play Store removed more than 700,000 apps in 2017. This is a huge number. In fact, Google said that this was a 70% increase in the number of malicious apps removed compared to 2016.
Google's Head of Product Management Andrew Ahn says that unlike many other years before, Google wasn't only able to remove the malicious apps but the job was done earlier. This went a long way in reducing the level of user exposure to these apps. As a result, the company says that 99% of all apps deemed to be malicious in nature were detected and removed from Google Play Store for PC before anyone could actually install them.
This is a big improvement for the company. It's a clear indication of just how far the tech giant has come in safeguarding its app store from hackers. The success of 2017 has, however, been attributed to a more sophisticated solution. Google has introduced new machine learning technologies to safeguard the app store and the company feels that the technology has improved its capacity to detect and remove malicious apps.
One of the major ways used by hackers to try and gain entry into users' smartphones is the copying of popular mainstay apps in the Play Store and passing them as their own. Users who are unaware of this might end up installing malicious software thinking they are actually downloading the real legit application. Google says that it has placed a lot of focus on these copycat apps. The company added that at least 250,000 copycat apps have already been removed from its system.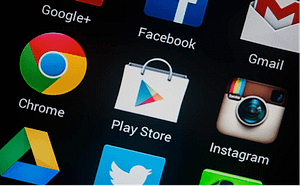 Other apps that had inappropriate content like pornography, extreme violence, illegal activities, or hate were also prevented from making their way into the Play Store download for PC. Google confirmed that it has invested a lot of money to keep potentially harmful apps away from the Play Store. In this sense, a Potentially Harmful Application or PHA is defined as an application that attempts to phish users' personal information. Apps that act as Trojan horses for malware or those that are known to commit SMS fraud have also been categorized as PHA.
Even though these apps are very small in volume, they continue to pose a huge threat to Android users around the world. The company made it clear that it will continue to do whatever it takes to ensure that these apps are detected and removed from the app store even before they are downloaded.
But this task is not as easy as it seems. Although Google has developed the latest high-tech solutions to fight this threat, hackers around the world are getting smarter. They are finding ways to bypass the detection mechanisms in the Play Store. This means that Play Store is not entirely 100% foolproof although Google is doing a great job to get there.
Last year, the company confirmed that it was putting all malware protection strategies under one concerted effort in order to increase efficiency. The Google Play Protect is now the overall strategy that the company is using to protect Android users from malicious software. Google Play Protect is an Android operating system that automatically performs scans on all installed apps on any device. The system is designed to hunt down and remove any apps that appear suspicious. Users can also trigger the Google Play Protect manually.
Despite all these efforts, it won't be a surprise to see a few bad apps slipping through the Play Store download for PC. Back in August, Google found about 30 malicious apps that had managed to infiltrate its defense mechanisms. The apps were designed to use the devices they were installed in to perform DDoS attacks. These apps have since been removed from the Play Store. 60 other gaming apps were also removed early this year after it emerged they were displaying pornographic ads.