Google Play is the foundation, the rock on which Android devices are built. Yes, it's totally possible to have a functioning Android smartphone or tablet without Google Play, but you'd really be missing out. Aside from Google Play Store being a mecca of apps, games, music, movies, ebooks and more, Google Play Services is also the man behind the curtain that allows your apps and accounts to sync across multiple devices.
Long story short, you're going to want to have Google Play on your device at all times, and keep it updated regularly to take advantage of the latest performance/stability improvements, bug fixes, etc. But what if your device doesn't have Google Play Store on it? Is there a way to download Google Play when you don't have the Play Store to download apps? And why do some Android devices not have Google Play installed already, anyway?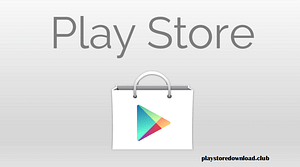 Why do I have to download Google Play?
There are a few reasons why you might have to perform a manual Google Play download on your device:
You may have inadvertently bought a clone device. This doesn't usually happen at official stores, but if you got a secondhand device, went to a discount phone store or bought online from Amazon, you might have ended up with a clone. They usually come from China and they aren't really a problem, except they aren't officially licensed by Google, which means they won't arrive to you with the Google system apps already installed.
The device could have been rooted and had Google Play uninstalled. This usually only happens when you get a used phone – it's basically impossible to uninstall Google Play by accident if the device isn't rooted.
You can also download Google Play manually if you want a version that hasn't been made available for your device yet.
How to install the Google Play download file
Before we jump to conclusions and start to download a new version of Google Play, you should really double check that it really doesn't exist on your device. Sometimes, apps can be disabled and hidden and it will look like they are uninstalled, but they really aren't.
To do this, go to your Android's settings and find the App Manager. The layout might be slightly different depending on your device, but in general your apps will be listed alphabetically and organized into tabs: Downloaded, Running, All, and Disabled. Go to the All tab and scroll through to see if you can find Google Play. If it's there, tap on it and unhide it again – you won't need to download a new version, it was just hiding. If you can't find it in the All tab, check the Disabled tab. If you find Google Play in this tab, tap on it and enable it. You got off easy on this one!
If you weren't able to find any trace of Google Play anywhere on your device, you'll have to proceed to the next section.
Downloading and installing Google Play APK for free
What we are going to do is manually install the application file for Google Play to your Android device, also known as an APK file. Use the browser on your device to find this site again, PlayStoreDownload.club, and click on the Google Play Download link located in this post. Click "Save", and the file will start to download automatically.
While you're waiting for the download to finish, go to your device's security settings and find the option called "Unknown sources". Check the box to enable this option – otherwise, your device won't let you install the Google Play file you're in the process of downloading.
On some devices, you'll see the download in the notifications bar at the top of the screen, and you can tap on the "Download complete" notification to open the file and install it. If you can't find it there or you accidentally dismissed the notification, check your device's "Downloads" folder, which is usually where APK files will be saved.
When you open the file, you'll be taken to the Android Package installer program. From here, the process is easy – just click "Install", and wait for the installation to finish.
When Google Play is installed, a shortcut will be created and you can open the app and log in with your Gmail account. It's the exact same official app and works exactly the same way. And that's all there is to it!